The material in this course is viewed from a security, life safety, and legal perspective. The same principles and best practices that may help protect your subscribers from serious personal injury and loss of life and property damage may also help minimize your legal liability. Alarm contractors, installers, and the central station industry can benefit from applying alarm science in its business operations.
Alarm Science, at its core, is helping to scientifically and technically ensure that electronic security and life safety systems will operate as intended, and most importantly, when needed in an emergency. Alarm Science further helps ensure the appropriate notification of the subscriber and the local authorities of an emergency.
This course is presented in partnership with Jeffrey D. Zwirn, CPP, CFPS, CFE, SET, FASI&T, CHPA-IV, MBAT.
The course topics include:
Viewing Alarm Science from Security, Life Safety and Liability Perspectives
Mitigating all types of loss including serious personal injury, death and loss of property
Using of Alarm Science in your skill set in order to comply with national recognized industry standards and best practices when performing security surveys, needs analysis, design, programming, installation, inspection, testing, maintenance and central station monitoring.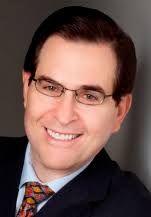 Jeffrey D. Zwirn, CPP, CFPS, CFE, SET, FASI&T, CHPA-IV, MBAT
Jeffrey D. Zwirn, CPP, CFPS, CFE, SET, FASI&T, CHPA-IV, MBAT, President of IDS Research and Development, Incorporated, has over 40 years of specialized expertise in the alarm and security industry. Mr. Zwirn has been involved in the security survey, need analysis, system recommendations, sales, design, installation, programming, testing, inspection, service, maintenance, and monitoring of more than five thousand (5,000) security and life safety systems for residential, commercial, industrial, and governmental applications. Mr. Zwirn literally wrote the book on Alarm Science and is the preeminent forensic alarm system evaluation expert.